As I try to ease myself back into blogging regularly I decided to return to my original intent of a vegetarian blog with occasional vegan recipes. I've been eating a lot of eggs lately. Partially because pregnancy has made me adverse to tofu, and partially because I have several sources of backyard chicken eggs now. Some of my neighbors raise chickens more as pest control and fertilizer for their gardens, eggs are a byproduct.
So for Vegan Mother Hubbard's Meatless Monday, I wanted to share one of my go to dishes for an easy to prepare, inexpensive, vegetarian meal that can be made from what people already have in their fridge and pantry: Quiche!
I've very rarely seen Quiche available in vegetarian form at a restaurant, but believe me, meat isn't necessary for this dish. A lot of time is saved by using potatoes as a crust, a trick I learned from a grocery store magazine a while ago. It's also easier to make a vegetarian quiche when you aren't trying to find a rare vegetarian pie crust at the store (so many contain lard).
As I mentioned before, quiche is great to make with whatever staples you have in your refrigerator. I picked up some beautiful rainbow Swiss Chard this weekend. My farmer's assistant told me I could eat the stems raw like celery and they would keep their beautiful rainbow of color.
So I decided to throw the greens into a Quiche.
Start off with a layer of thin sliced potatoes. Make sure you leave a lot of overlap as the potatoes will shrink a little as they cook. You can season your potato crust as well. I sprinkled salt and pepper, garlic powder and 1/2 cup of cheese on my potatoes.
I then threw my "hard" veggies in a pan to sauté until soft. This included the swiss chard leaves, sweet onion, and red pepper.
When you are working with backyard chicken eggs you get different sizes in the package. I've seen gigantic eggs and I've seen tiny eggs. For this quiche I used 5 medium-small eggs.
I mixed the sautéed ingredients with green onion, tomatoes, beaten eggs and some milk. Lets just say, the veggies really stand out in the mixture. Your mixture is ready for transfer to your potato crust and baking. I sprinkled another 1/2 cup of cheese on, but you really can skip the cheese if you have any issues with dairy.
After about 35 minutes at 375F, the quiche looked perfect, the eggs had expanded slightly to make a beautiful golden dish.
Serve with a nice green salad for a great Meatless Monday meal your whole family will enjoy. I promise, they wont miss the meat.
Swiss Chard Quiche
Prep Time: 10 minutes
Cook Time: 35 minutes
Keywords: bake entree gluten-free vegetarian tomato eggs potato swiss chard
Ingredients (4-6 slices)
1 large potato, sliced thin
3 whole green onions, sliced
1 whole tomato, diced
1/2 cup diced red pepper
1/2 cup diced sweet onion
2 cup packed swiss chard leaves, chopped
4-5 eggs
1/2 cup milk (can use almond milk for dairy free option)
1 cup cheese (optional)
Salt and pepper to taste
garlic powder, to taste
Instructions
Spray pie dish with non-stick cooking spray.
Line bottom of pie dish with overlapping slices of potato (potatoes will shrink).
Sprinkle potatoes with salt, pepper, garlic powder and 1/2 cup cheese (optional)
Saute "hard" vegetables (swiss chard, sweet onion and red pepper).
Combine saute vegetables with "soft vegetables" (green onion, and tomato).
Scramble eggs and milk together. Mix with vegetable mixture.
Pour egg vegetable mixture into potato crust.
Sprinkle with salt to taste and remaining cheese (optional).
Bake at 375F for 30-45 minutes, until eggs have set. Quiche will be puffy and golden.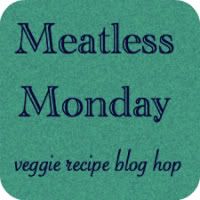 Possibly Related posts: